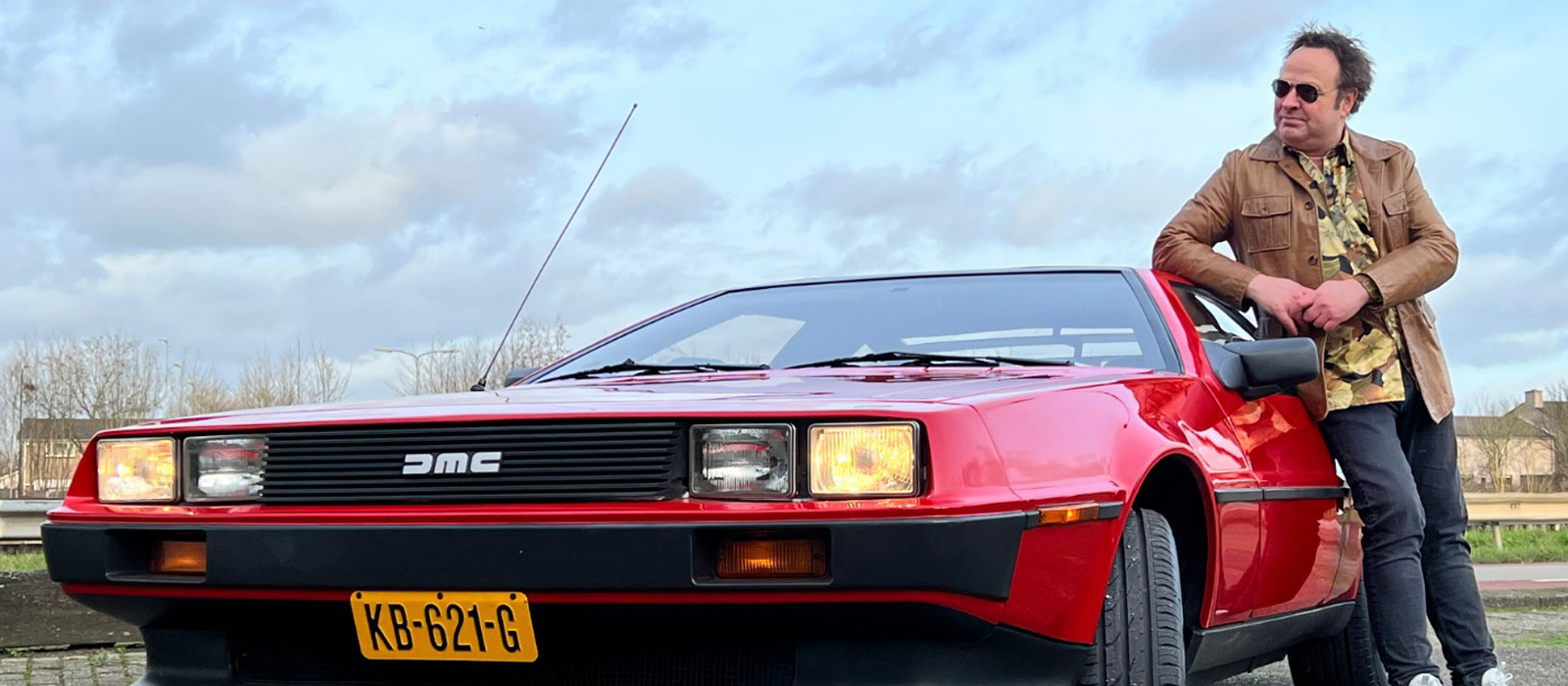 Biography
---
Marc Hartman is geboren en getogen in Utrecht/Holland.
Hij ontdekte muziek toen hij 6 was en zijn ambitie om muzikant te worden volgde al snel. Marc speelde in zijn tienerjaren in verschillende bands als drummer, vanwege het feit dat hij linkshandig was was het een probleem terwijl de band op festivals speelde en het drumstel elke keer opnieuw moest worden opgebouwd. In die tijd ontdekte Marc de synthesizer en een nieuwe droom was geboren, het enige probleem was … hoe kom je aan een synthesizer? Check de tab: My Music voor Marc's muziek en mixen.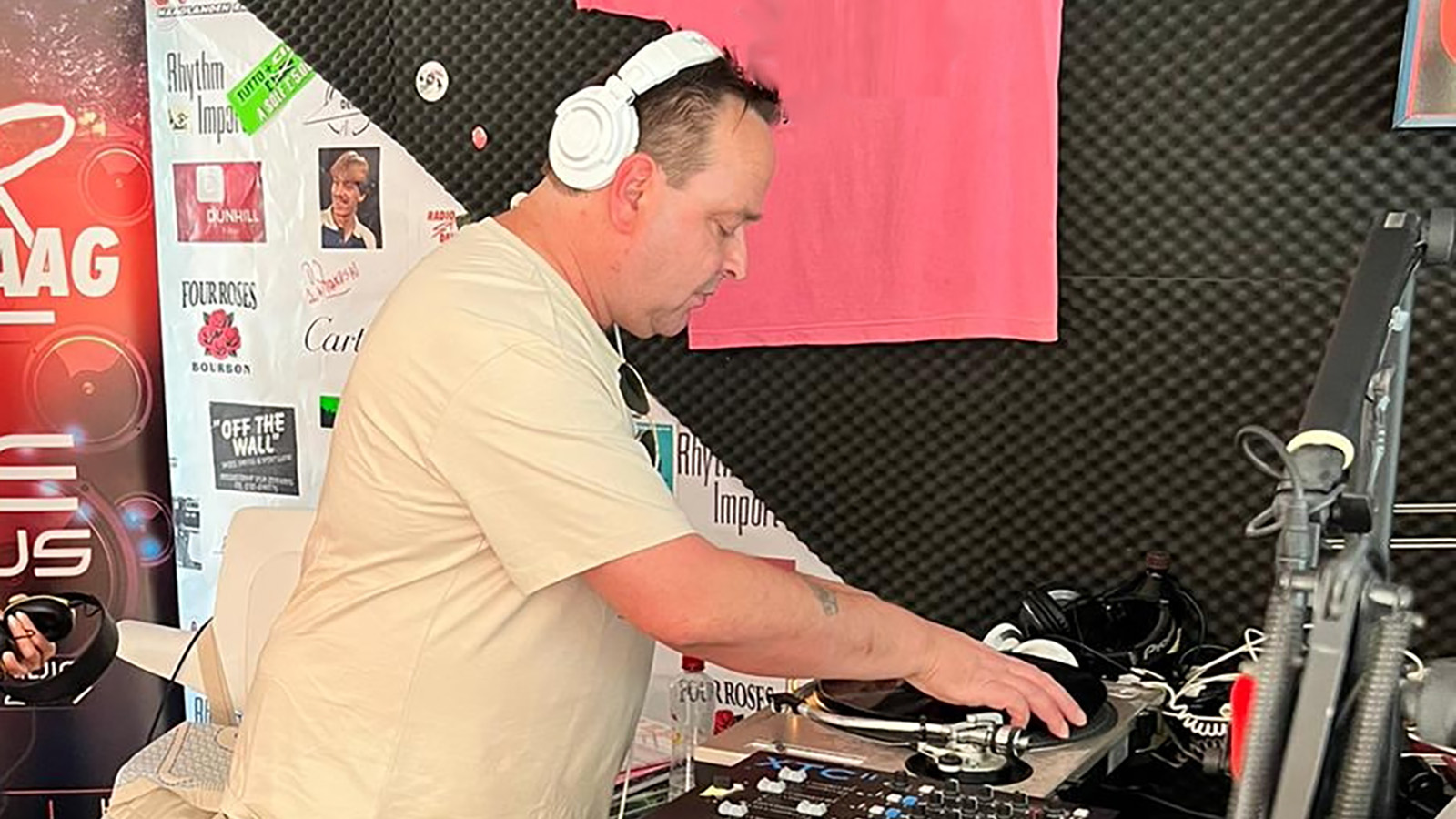 Begin jaren 80 ruilde Marc zijn wedstrijd skateboard om tegen een Korg MS20 synthesizer. Eind jaren 70 had Marc als Mix Dj een optreden van een uur op studentenfeesten waar vrienden met hun Drive In Show geboekt waren. Enkele jaren daarna startte hij in een plaatselijke club om geld te verdienen en uit te geven aan apparatuur. Zijn thuisopnamestudio in een kleine slaapkamer groeide en groeide en ook de aandacht van platenmaatschappijen groeide.
In 1985 werd hij gevraagd om de eerste twee platen van het Italiaanse discoproject Koto te remixen, vanaf dat moment was hij betrokken bij verschillende remixes, producties en composities. Na een time-out in 2000… werkte hij als technicus in studio's zoals Wisselooord Studios (met een grote klantenlijst met mensen als Mick Jagger, The Police, Elton John, Scorpions, Elo, U2 enz.) De studiomanager die hem had ingehuurd investeerde in workshops voor de knowhow en ook het theoretische deel te snappen.
Na het voltooien van de cirkel van muzikant, producer, engineer en artiest was hij klaar om zijn 2e home-recording studio te hebben.
Alleen deze keer wist hij precies wat hij wilde en wat er nodig was op zo'n plek, met verschillende hits in de jaren 80/90 vonden veel mensen de weg naar Marc's studio genaamd Neverland (geïnspireerd en besmet door het Peter Pan-syndroom. Marc maakt veel elektronische muziek zoals Chill Out en Deep House en heeft inmiddels 12 long-player albums uitgebracht op het label Lemongrass music. (Projectnamen: "Marc Hartman" en "Weber & Weber"
Daarnaast heeft hij het draaien van vinyl ook weer opgepakt… Maar of het nou draaien met draaitafels is of draaien met controllers… de passie voor muziek en het mixen is nog altijd hetzelfde.
ENGLISH:
Marc Hartman was born and raised in Utrecht/Holland.
He discovered music when he was 6 and his ambition to become a musician was following very soon.
Marc played in his teens in various bands as a drummer, because of the fact that he was left handed it was a problem while the band was playing on festivals and the drum kit had to be re-build every time.
At the same time he discovered the synthesizer and another dream was born, the only problem was… how to get a synthesizer.
Beginning 80's the synthesizers were expensive but Marc had a talent to get things done, so he made a deal with a friend who had a small synthesizer named Korgh MS-20.
He offered his friend his exclusive pimped Skateboard for that "ghost in the machine"
After a while he found out about other gadgets out there and started working as a DJ in a local Club to make money and spend it on equipment. His small bedroom homerecording studio was growing and growing and also the attention from record companies.
In 1985 he was asked to remix the first two records of Italian Disco project named Koto, from that moment on he was involved in various Remixes, productions and compostions.
After having a time out in 2000… he was working as an engineer in studios like Wisselooord Studios ( with a big client list with people like Mick Jagger, The Police, Elton John, Scorpions, Elo, U2 etc)
The studio manager who had hired him invested in workshops for the know how and very important… the know why.
After completing the circle of musician, producer, engineer and artist he was ready to have his 2nd homerecording studio.
Only this time he knew excactly what he wanted and what was needed in such a place, with various hits during the 80's/ 90's a lot of people found their way to Marc's studio named Neverland ( inspired and infected by the Peter Pan syndrome)
These days Marc is doing a lot of electronic music like Chill Out and Deep House and has meanwhile released 12 longplayer albums on the label Lemongrassmusic. (Project names: "Marc Hartman" and "Weber & Weber")
---
---
Booking contacts
Agency: DIsco-Train Bookings
Phone: +06 – 555 45 849
Email: info@disco-train.nl
---
---
Listen keyboard_arrow_down
---